StatusJin offers an extensive collection of 200+ Arabic Mehndi Designs that are perfect for all occasions. With these exquisite designs, you can elevate your hands with intricate patterns, stylish motifs, and unique details. Whether it's a wedding, a festive event, or any other celebration, our Arabic Mehndi Designs are sure to capture attention and admiration. Choose from a wide range of options to reflect your individuality and style, and adorn your hands with the cultural artistry of Mehndi. Get ready to make a stunning impression with these mesmerizing designs by StatusJin.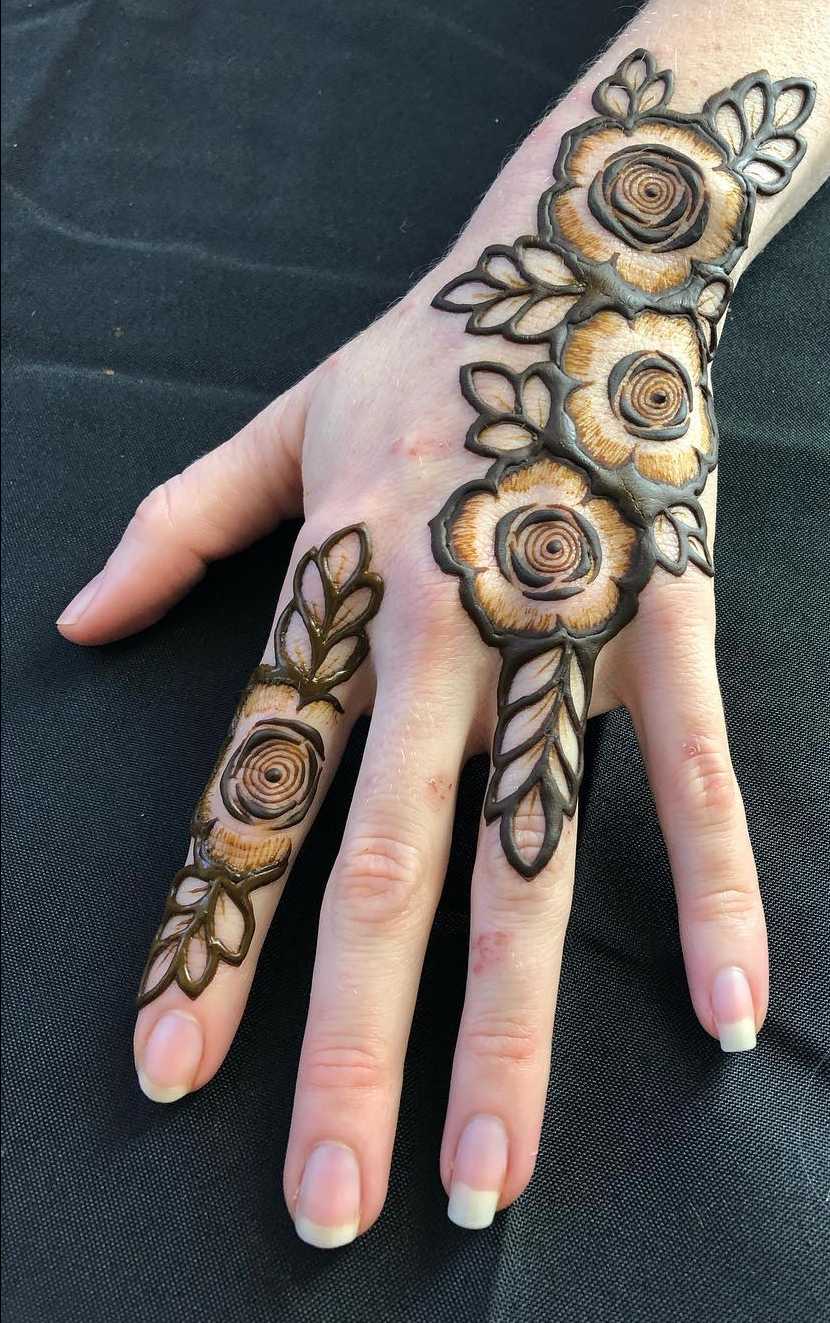 About Arabic Mehndi Designs
Arabic mehndi designs are renowned for their intricate and captivating patterns that leave a lasting impression. The versatile appeal of these designs makes them perfect for various occasions, including weddings, festivals, and special events. The fusion of traditional and contemporary styles in Arabic mehndi designs creates a unique and captivating look that is loved by people of all ages.
The timelessness of Arabic mehndi is one of their most appealing aspects. Passed down through generations, these designs have stood the test of time and continue to be a popular choice for brides on their wedding day. The rich and dark stain left by Arabic mehndi symbolizes auspiciousness, fertility, and love, making them an integral part of bridal adornment.
Applying Arabic mehndi is relatively easy, making them accessible to both beginners and experienced mehndi artists. The use of simple techniques, such as lines, dots, and swirls, allows for creative expression and customization. The quick drying time of Arabic mehndi designs ensures that you can enjoy your beautifully adorned hands or feet without much wait.
With 200+ Arabic mehndi designs by StatusJin, you have a plethora of options to choose from. From back hand to front hand, from full hand to front hand, from easy to stylish, and from unique to traditional, there is a design for every preference and occasion. These designs are meticulously crafted to perfection, ensuring that you get the best quality and stunning results.
Whether you are a bride-to-be looking for the perfect mehndi design for your big day, or someone who appreciates the artistry of mehndi, StatusJin's Mehndi designs are sure to impress. With their intricate patterns, timeless appeal, and easy application, these designs offer a unique and captivating look that is perfect for any occasion. Add a touch of elegance and tradition to your festivities with 200+ mehndi designs by StatusJin.